Should you need any assistance during the conference, contact the people with blue conference T-shirts!
Registration
Conference registration is open on June 25 between 12–19 in the main building of University of Tartu (Ülikooli 18, No 1 on map).
Additional information desk is situated in Jakobi 2 (No 3 on map). There is a team of helpful staff, familiar with the programme, University and surrounding area, to whom you can turn when in need of assistance. We are here to assist you during the conference times.
See other maps!
Wifi
University of Tartu offers a wireless internet service free of charge for all users and visitors, the period of use is not limited. In order to connect to Wifi, please use the UT or eduroam networks.
Eduroam, or Education Roaming, is a project allowing the users of academic computer networks free access to the Internet at all the institutions which have joined the project.
UT-public WiFi users can authenticate themselves with:
Facebook account
Google account
Manually created account
Conference App
The Conference4me smartphone app offers you the most comfortable tool for planning your participation and personal EASR 2019 conference schedule. You can browse the entire program directly from your phone or tablet and create your own agenda. The app is available for Android, iOS and Windows Phone devices.
To download the free mobile app,
visit http://conference4me.eu/download

type 'conference4me' in Google Play, iTunes App Store or Windows Phone Store

or scan the QR-code below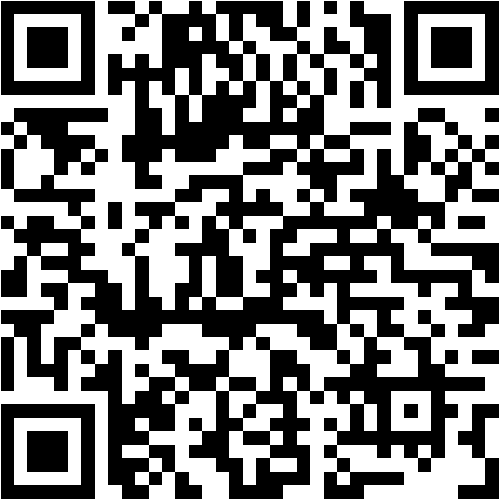 Presentations
Every conference room is equipped with a projector and a computer.
We kindly ask that you bring your presentation with you on an USB or make it downloadable from the internet.
Photocopying and printing
University Multimedia service is available at Lossi 3 building, opening hours 9–16. The entrance is on the Lossi street, you will see a sign that says "Multimeedia talitlus" (No 15 on map).
You can also print at "Koopiatehas" (Ülikooli 10; working hours: 9–12 and 12.30–17, No 16 on map).
Quiet Study Rooms
The conference has two rooms devoted to quiet study, intended for everybody who are looking for a good place to prepare one's presentation or work on other things. The first one of these is located on the first floor of the Philosophicum (Jakobi 2) and the second one is located on the second floor of von Bock (Ülikooli 16). For their exact locations, see for the  maps.
Both are open 12-19 on June 25 and 9-17 on June 26-29.
---
Food
You can safely drink tap water anywhere in the city.
During the conference free lunch will be offered to the registered participants. Lunch is available between 13.00–14.30 from Wednesday to Saturday. Lunches and tea/coffee will be served in the back yards behind the UT Main Building (Ülikooli 18) and Jakobi 2. You must show your conference badge in order to avail of the catering.
There are many restaurants, pubs and café's in the town centre. Conference participants are encouraged to discover them on their own! We recommend:
Banks and shops
You will find Tartu – as well as the rest of the country – running a very secular business week, with supermarkets open from 9:00 till 22:00 every day.
In case of emergency, Sõbra Prisma (Sõbra 56) service is available any time.
Banks are usually open until 17:00. You can find ATMs around the Town Hall square. Please note that in Estonia, you get cash before you get your card back. Don't forget your card!
Weather
Weather in Estonia is very seasonal. The average summer temperature is fairly mild, varying between 16 and 20 degrees Celcius, but can reach up to 30 degrees Celcius. Summer in Estonia tends to be very light, with 19 hours of daylight known locally as the 'white nights'. 
Weather forecast in Estonia is available at https://weather.ee/.
Useful addresses
Closest pharmacy (open 24 h, No 17 on map) – Raekoja plats 1a
University Main Building (No 1 on map) – Ülikooli 18
Tartu Visitor Centre (No 17 on map) – Raekoja plats 1a
Train station  (No 13 on map)– Vaksali 6
Bus station (No 14 on map) – Turu 2
Tartu Airport – Lennu tn 44, Reola küla
Important phone numbers
The Estonian area code is +372
Emergency services  112
Taxi
Elektritakso +372 1918; +372 588 588 00
Takso Üks +372 1210; + 372 53 444 000